Behind the Scenes: Crafting Innovative Products
Sep 23 @ 11:00 - 13:00 JST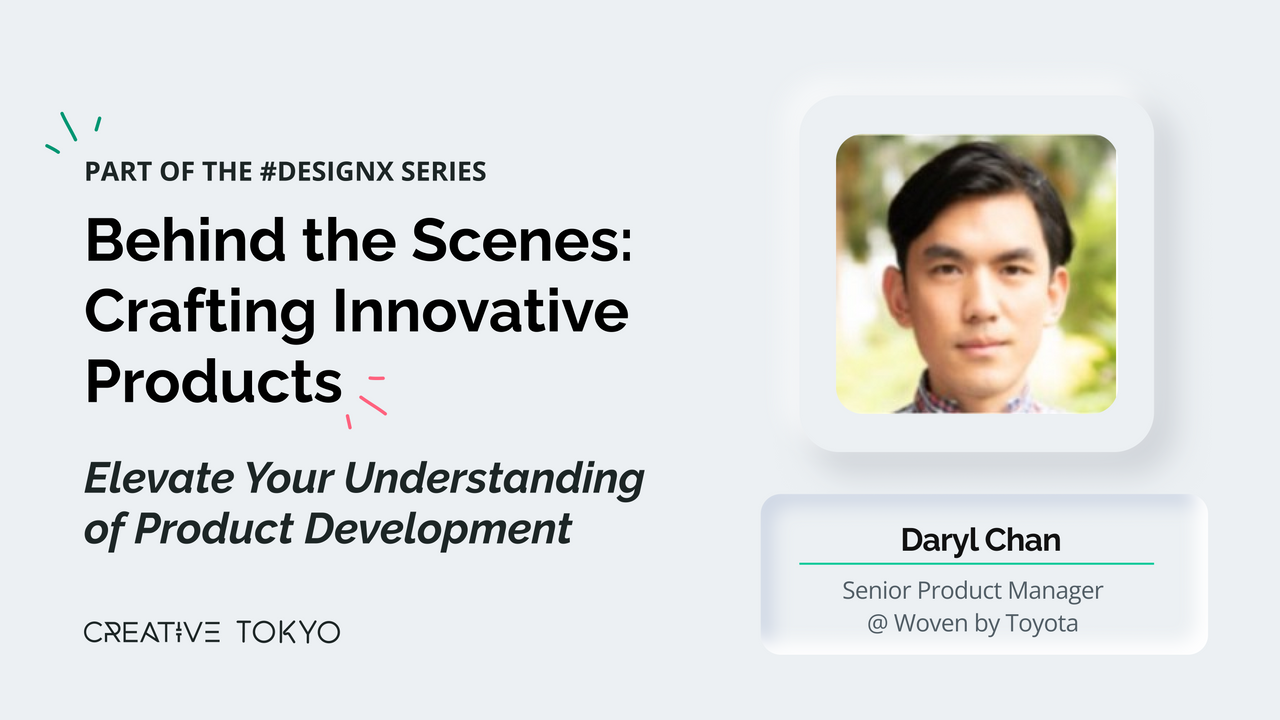 Details:
Join us for a casual lunch and engaging discussion as Daryl Chan shares his experience on how companies build products. This is your opportunity to gather insights and ask your questions about product development and strategy!
🚨 The Not-so Small Print 🚨
- You have to RSVP on Luma to be officially registered.
- We don't count Meetup registrations.
- As per cafe rules, your order needs to be at least 1800 yen.
Agenda
1. Order your meal
2. Settle down on 2nd floor
3. Lunch
4, Daryl's chat
5. Q&A
6. Mingle
***
Our Speaker
Daryl Chan
Senior Product Manager of Woven Planet
Daryl Chan is a Senior Product Manager of Woven Planet, a subsidiary of Toyota dedicated to delivering the safest and most intelligent mobility experiences. Before joining Woven Planet, Daryl showcased his leadership as the Director of Product Management at Vyond, where they democratized animation and video production for users worldwide. With a rich history of leading dynamic teams, Daryl remains at the forefront of product innovation, overseeing domains ranging from growth and platform development to machine learning.
***
What is Creative Tokyo?
Creative Tokyo is the largest creative community on Meetup in Tokyo, with 3,400+ members and 1,900+ on Slack. We connect creatives with peers and projects :)
- Join us on Slack - stay connected!
- Join the Creative Tokyo platform for new ways to connect with peers and projects!
- Job hunting? Visit our job board
We can't wait to meet you!
Creative Tokyo is an initiative by Skydea, a design-centric consultancy and idea incubator.