How to Automate Your Design to Dev Workflow with Storybook
Mar 28 @ 19:00 - 20:00 JST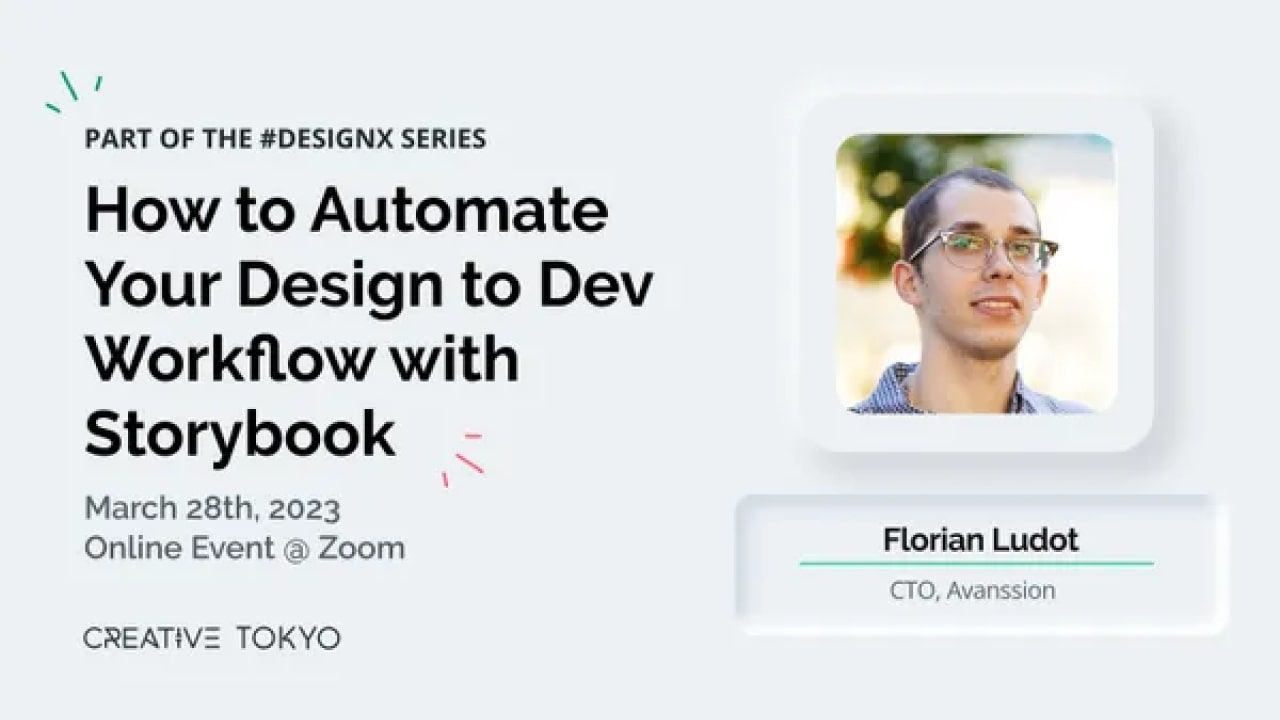 Details:
Join us for an exciting evening with talented developer & entrepreneur Florian Ludot, as he shares how he uses Storybook to speed up product development.
From the basics to creating your own component library, Florian will cover it all. Come ready to learn and have some fun in another series in #designX!
***
Agenda
What is Storybook?


Building some Storybook


Releasing the Storybook website


Creating your component library


Integrate your library
How do I get a ticket?
⭐️ Register for the Zoom link ⭐️
***
What is Creative Tokyo?
We're the biggest creative community on Meetup with 2900+ members and 1000+ on Slack. We connect creatives with peers and projects :)