NO-MA Graphic 2004 - 2023
May 20 - Jul 9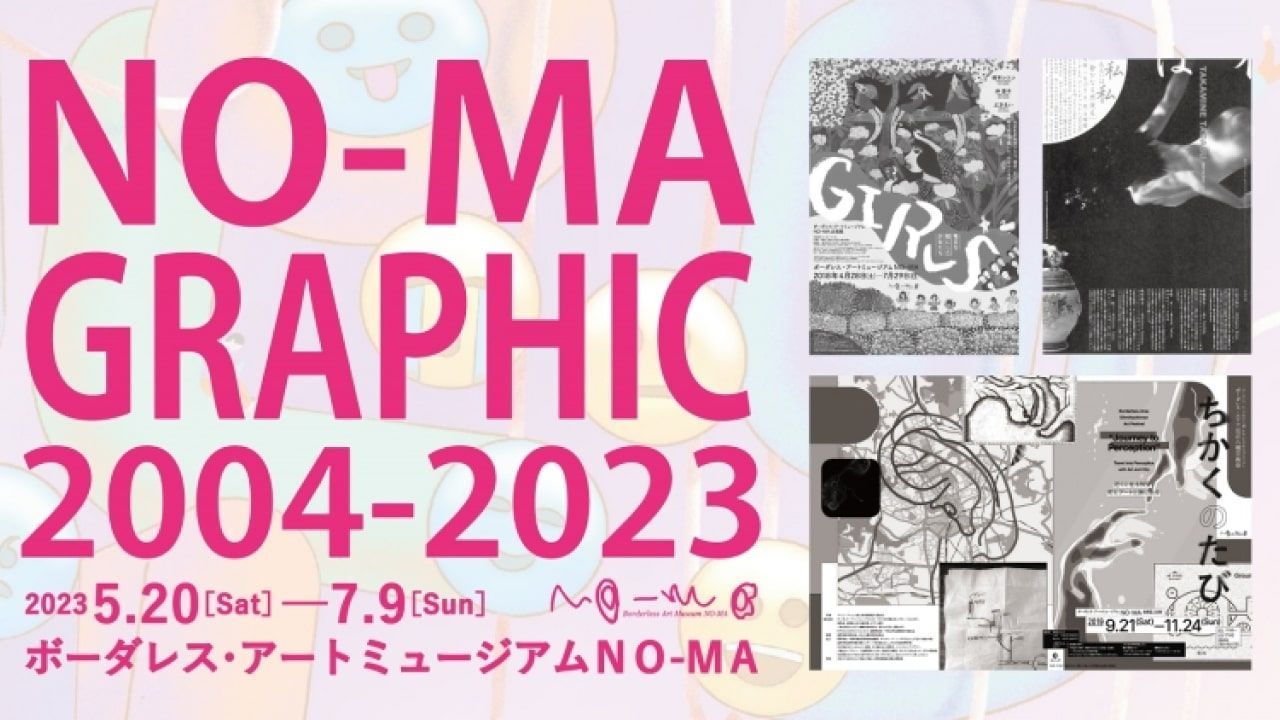 Details:
NO-MA opened in 2004 with the term "borderless art, a concept that NO-MA has used to introduce various forms of expression, including figurative expression and contemporary art by people with disabilities, without dividing them. For 19 years, the museum has held exhibitions under a variety of themes. Each time, NO-MA produced a poster to announce the exhibition.
NO-MA has focused on the design of posters not only to inform visitors of the exhibition dates and admission prices but also to attract them to the exhibition and make it more attractive. In cooperation with outstanding designers, NO-MA has produced a number of attractive posters from the museum's early days to the present.
This exhibition will display graphic designs and selected works from past generations, as well as a database of words, texts, and photographs accumulated to date.
Opening Hours
Open from 11:00 - 17:00.
Closed on Monday.
Open on a public holiday and public holiday Monday but closed the following day.
Closed during the New Year holidays and in between exhibitions.
Fee
Adults ¥300; University and High School Students ¥250; Junior High School Students and Under, Persons with Disability Certificates + 1 Companion free
Venue
Borderless Art Museum NO-MA
16 Nagahara-cho Kami, Ohmi Hachiman-shi, Shiga 523-0849
Access
From the Ohmi Hachiman Station on the JR Biwako or Ohmi railway Manyo Akane line, take the Ohmi Tetsudo bus and get off at Osugicho Hachimanyama Ropeway-guchi. The venue is 10 minute walk from there